[center]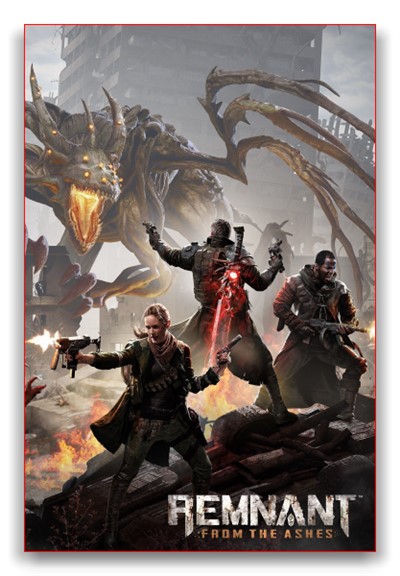 Remnant: From the Ashes (Build 214857 + DLC) RePack by xatab
August 20, 2019 | PC | Developer : Gunfire Games | Publisher : Perfect World Entertainment | 21.55GB
Language & Voice Language : Russian | English | Multi
Genre : Action / Survival / RPG / 3rd Person / Coop
Remnant: From the Ashes is a third-person survival shooter that takes place in a post-apocalyptic world captured by monsters. In the role of one of the last representatives of mankind, alone or in the company of one or two comrades, you have to fight hordes of monsters and epic bosses, trying to gain a foothold in a foreign land, rebuild and regain what was lost.[/center]
System requirements:
Operating System : Windows 7 / Windows 8.1 / Windows 10 (64-bit versions);
Processor : Intel Core i3-7350K (4.20 GHz) or better;
RAM : 8 GB;
Video card : AMD Radeon RX 470;
Free space on hard disk : 30.2 GB
Game Features:
RESIDUES OF HUMANITY
The world was plunged into chaos with the advent of ancient evil from another dimension. People lose the war for survival, but the technology of installing portals in other universes and parallel worlds gives hope. The last heroes of the human race are sent to portals in order to penetrate into the secrets of the origin of evil that poured onto Earth, while at the same time waging a struggle for resources and territory ...
ENDLESS SPACES
Dynamically generated worlds are available for research, mutating with a new passage: you are waiting for other maps, fights, potential tasks and events. The hostile environment and the monstrous inhabitants of four unique game worlds will provide new challenges every time you come. Your motto here is adaptation or death.
Gather RESOURCES. DEVELOP. SPECIALIZE.
Victories over deadly opponents and epic bosses on alien landscapes will bring you experience, valuable loot and materials used to manufacture a whole arsenal of weapons, armor and improvements that allow you to change strategy from battle to battle.
TOGETHER WE ARE STRONGER
Invading other worlds with the intent to put an end to the root threat is a dangerous business, and there is no guarantee of survival. To increase the chances of success, join forces with other players (up to 2). Well-coordinated teamwork is required to overcome the most difficult tests in the game ... and get valuable booty.
Features RePack:
- Based on Steam Content (from 08.31.2019)
- Nothing is cut / Nothing is recoded
- Game archives not opened
- Version of the game Build 214857
- Addition:
Remnant From the Ashes pre-order bundle
- Change the language in the game settings menu
- Installation time 8 minutes on HDD (Depends on the computer)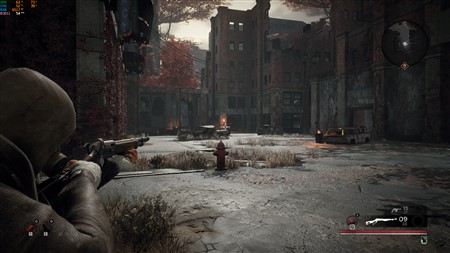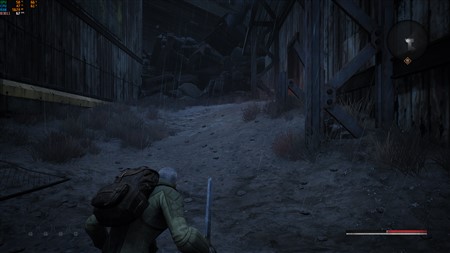 [center]DOWNLOAD
(Buy premium account for maximum speed and resuming ability)[/center]

[center]


Код:


http://nitroflare.com/view/AA16D5DAD78499F/4443w.Remnant.From.the.Ashes.Build.214857..DLC.RePack.by.xatab.part01.rar
http://nitroflare.com/view/966A1620CE70EA5/4443w.Remnant.From.the.Ashes.Build.214857..DLC.RePack.by.xatab.part02.rar
http://nitroflare.com/view/7EA5DAFFAD4E457/4443w.Remnant.From.the.Ashes.Build.214857..DLC.RePack.by.xatab.part03.rar
http://nitroflare.com/view/EF8FEACDD268FED/4443w.Remnant.From.the.Ashes.Build.214857..DLC.RePack.by.xatab.part04.rar
http://nitroflare.com/view/DE7719C1E2D07EE/4443w.Remnant.From.the.Ashes.Build.214857..DLC.RePack.by.xatab.part05.rar
http://nitroflare.com/view/6778EF48F8D140A/4443w.Remnant.From.the.Ashes.Build.214857..DLC.RePack.by.xatab.part06.rar
http://nitroflare.com/view/1EA794E6D55E70C/4443w.Remnant.From.the.Ashes.Build.214857..DLC.RePack.by.xatab.part07.rar
http://nitroflare.com/view/852261681A7937E/4443w.Remnant.From.the.Ashes.Build.214857..DLC.RePack.by.xatab.part08.rar
http://nitroflare.com/view/E0246CC6E27AD17/4443w.Remnant.From.the.Ashes.Build.214857..DLC.RePack.by.xatab.part09.rar
http://nitroflare.com/view/98752B04DCA1425/4443w.Remnant.From.the.Ashes.Build.214857..DLC.RePack.by.xatab.part10.rar
http://nitroflare.com/view/BE52BF3C0EE10F7/4443w.Remnant.From.the.Ashes.Build.214857..DLC.RePack.by.xatab.part11.rar
http://nitroflare.com/view/20ED6E43171CE49/4443w.Remnant.From.the.Ashes.Build.214857..DLC.RePack.by.xatab.part12.rar
http://nitroflare.com/view/8C9267D829AEC1A/4443w.Remnant.From.the.Ashes.Build.214857..DLC.RePack.by.xatab.part13.rar
http://nitroflare.com/view/879F42F6A5AF7D9/4443w.Remnant.From.the.Ashes.Build.214857..DLC.RePack.by.xatab.part14.rar
http://nitroflare.com/view/7EBC1670142B278/4443w.Remnant.From.the.Ashes.Build.214857..DLC.RePack.by.xatab.part15.rar
http://nitroflare.com/view/D97BE2FCCD9EB8A/4443w.Remnant.From.the.Ashes.Build.214857..DLC.RePack.by.xatab.part16.rar
http://nitroflare.com/view/E41DB80E18C11A1/4443w.Remnant.From.the.Ashes.Build.214857..DLC.RePack.by.xatab.part17.rar
http://nitroflare.com/view/966D19A0202CFFA/4443w.Remnant.From.the.Ashes.Build.214857..DLC.RePack.by.xatab.part18.rar
http://nitroflare.com/view/DD3D9B7E666DC28/4443w.Remnant.From.the.Ashes.Build.214857..DLC.RePack.by.xatab.part19.rar
http://nitroflare.com/view/C46A2BA306ABA01/4443w.Remnant.From.the.Ashes.Build.214857..DLC.RePack.by.xatab.part20.rar
http://nitroflare.com/view/E9203DF6B2195B9/4443w.Remnant.From.the.Ashes.Build.214857..DLC.RePack.by.xatab.part21.rar
http://nitroflare.com/view/E9F1896A7F01921/4443w.Remnant.From.the.Ashes.Build.214857..DLC.RePack.by.xatab.part22.rar


[/center]
[center]


Код:


https://rapidgator.net/file/93e26b5273b6ef32b4639594979b5606/4443w.Remnant.From.the.Ashes.Build.214857..DLC.RePack.by.xatab.part01.rar
https://rapidgator.net/file/aac56435c1f442cccc52f961f30ea296/4443w.Remnant.From.the.Ashes.Build.214857..DLC.RePack.by.xatab.part02.rar
https://rapidgator.net/file/fce0811c4907866d4d4a4ba0ea93a9eb/4443w.Remnant.From.the.Ashes.Build.214857..DLC.RePack.by.xatab.part03.rar
https://rapidgator.net/file/0698ce13ea6773ee6363464a4bb282be/4443w.Remnant.From.the.Ashes.Build.214857..DLC.RePack.by.xatab.part04.rar
https://rapidgator.net/file/70ac8ac914e1c337193bd4a6a0c315bc/4443w.Remnant.From.the.Ashes.Build.214857..DLC.RePack.by.xatab.part05.rar
https://rapidgator.net/file/e0f743af3405fefc515a14fa58ab5e96/4443w.Remnant.From.the.Ashes.Build.214857..DLC.RePack.by.xatab.part06.rar
https://rapidgator.net/file/4ac3d0719eb00b42ee9acb1d2280cbb5/4443w.Remnant.From.the.Ashes.Build.214857..DLC.RePack.by.xatab.part07.rar
https://rapidgator.net/file/daa4bff7fe6a65839a45c508d4bd8d71/4443w.Remnant.From.the.Ashes.Build.214857..DLC.RePack.by.xatab.part08.rar
https://rapidgator.net/file/bc21bff8c4a837f3eef0590e6e325b66/4443w.Remnant.From.the.Ashes.Build.214857..DLC.RePack.by.xatab.part09.rar
https://rapidgator.net/file/64b73852ed801ec96272004e363ace8d/4443w.Remnant.From.the.Ashes.Build.214857..DLC.RePack.by.xatab.part10.rar
https://rapidgator.net/file/4763c4f17baadde7496eae9de4e9ab4f/4443w.Remnant.From.the.Ashes.Build.214857..DLC.RePack.by.xatab.part11.rar
https://rapidgator.net/file/9f5386fcb3aec48f96dee54263b8c7fc/4443w.Remnant.From.the.Ashes.Build.214857..DLC.RePack.by.xatab.part12.rar
https://rapidgator.net/file/7685000d7f9eac386e3dad52895295bd/4443w.Remnant.From.the.Ashes.Build.214857..DLC.RePack.by.xatab.part13.rar
https://rapidgator.net/file/5f49f896bbe9f5a1a2b5841824bf4071/4443w.Remnant.From.the.Ashes.Build.214857..DLC.RePack.by.xatab.part14.rar
https://rapidgator.net/file/415f7582da7b94658498ef00249958eb/4443w.Remnant.From.the.Ashes.Build.214857..DLC.RePack.by.xatab.part15.rar
https://rapidgator.net/file/be85c2799370cdc6817c42c00414c1c0/4443w.Remnant.From.the.Ashes.Build.214857..DLC.RePack.by.xatab.part16.rar
https://rapidgator.net/file/0e49feaf56a2c6167566284089cd795f/4443w.Remnant.From.the.Ashes.Build.214857..DLC.RePack.by.xatab.part17.rar
https://rapidgator.net/file/172c9449d43c2603962d22313156ad6f/4443w.Remnant.From.the.Ashes.Build.214857..DLC.RePack.by.xatab.part18.rar
https://rapidgator.net/file/9148474ab230232e775aebb29b8ae6a7/4443w.Remnant.From.the.Ashes.Build.214857..DLC.RePack.by.xatab.part19.rar
https://rapidgator.net/file/f87233bc4439169a9c31d2b8ddbc7966/4443w.Remnant.From.the.Ashes.Build.214857..DLC.RePack.by.xatab.part20.rar
https://rapidgator.net/file/d56087e4f13e1df50fb823621f2a38e3/4443w.Remnant.From.the.Ashes.Build.214857..DLC.RePack.by.xatab.part21.rar
https://rapidgator.net/file/19e6c54f727fca662612b3bd46006f05/4443w.Remnant.From.the.Ashes.Build.214857..DLC.RePack.by.xatab.part22.rar


[/center]